In recent years, the shift towards renewable energy sources has been nothing short of revolutionary, with more and more homeowners seeking sustainable alternatives to power their homes. This transition is not confined to traditional homes; mobile homeowners are also keen to embark on the green energy journey, making a significant stride towards sustainability. As we delve deeper into this guide, we will explore the intricacies of installing solar panels on mobile homes, a venture that promises not only environmental conservation but also substantial savings on energy bills.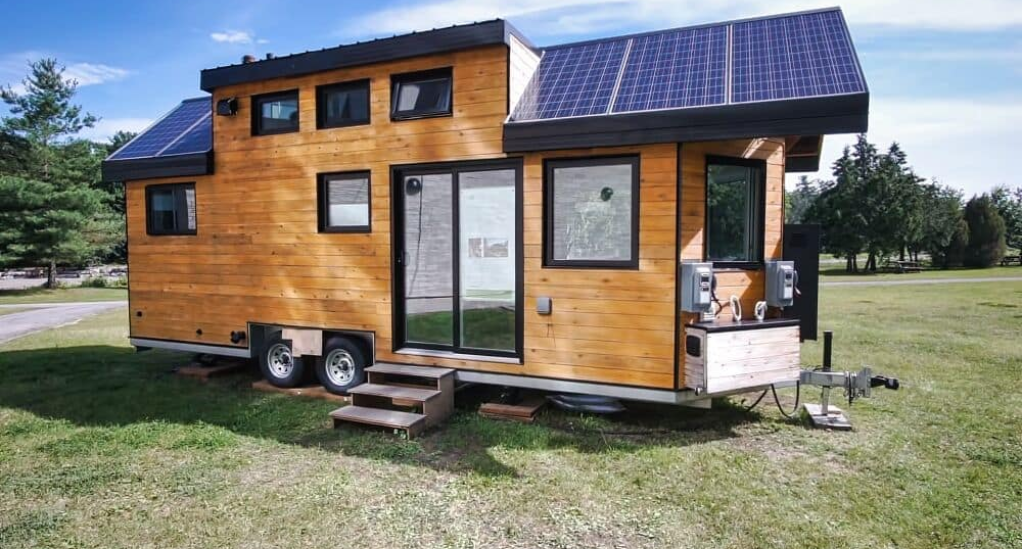 The Rising Trend of Solar Panels for Mobile Homes
The surge in interest in solar panels for mobile homes is a testament to the growing awareness and desire to participate in the global movement towards renewable energy. Mobile homes, despite their compact size, have been noted to consume a substantial amount of energy, sometimes even surpassing the energy consumption of single-family homes. This trend is largely attributed to the lack of energy-efficient upgrades, which often results in higher electricity bills.
However, the introduction of solar panels in the market has been a game-changer, offering mobile homeowners a viable solution to curb their escalating energy bills. Before we delve into the specifics of solar panel kits and lightweight solar panels suitable for mobile homes, it is imperative to understand the current state of energy efficiency in mobile homes and how solar panels can be a beacon of change in this sector.
The Current State of Energy Efficiency in Mobile Homes
Traditionally, mobile homes have been perceived as energy-inefficient structures, consuming approximately 50% more electricity per square foot compared to other dwellings. This inefficiency is often attributed to outdated designs and a lack of modern, energy-saving amenities. However, the tide is changing, with many mobile homeowners now looking towards solar energy as a viable alternative to conventional electricity sources.
Lightweight Solar Panels for Mobile Homes
In the evolving landscape of solar technology, lightweight solar panels have emerged as a popular choice, especially for mobile homes. These panels not only offer the benefit of being easy to install but also provide a range of other advantages that make them a worthy investment. In this section, we will delve deep into the world of lightweight solar panels, exploring their benefits and offering tips on installation.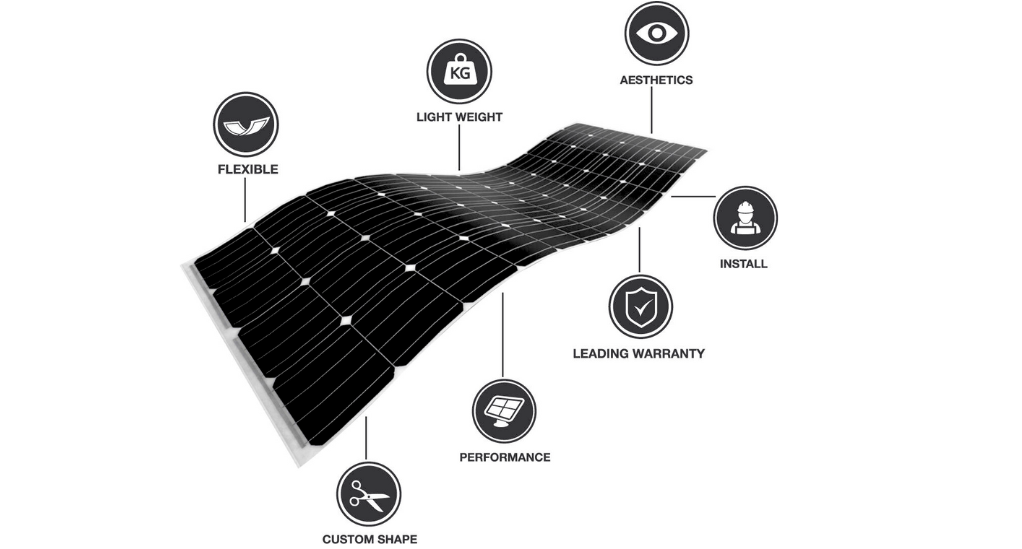 Benefits of Lightweight Solar Panels
Lightweight solar panels come with a host of benefits that make them an attractive option for mobile homeowners. Here, we list some of the prominent advantages:
Easy Installation: Due to their lighter weight, these panels are easier to install compared to traditional solar panels, reducing installation time and effort.
Flexibility: Lightweight panels can be installed on various surfaces, including curved roofs, offering greater flexibility in installation.
Improved Aesthetics: These panels often feature sleek designs, blending seamlessly with the structure of your mobile home and enhancing its aesthetics.
Portability: Being lightweight, these panels can be easily transported and relocated, making them ideal for mobile homes.
Installation Tips and Considerations
Installing lightweight solar panels requires careful consideration to ensure optimal performance. Here are some tips to guide you through the installation process:
Choosing the Right Location: Select a location that receives ample sunlight throughout the day to maximize energy production.
Proper Mounting: Ensure that the panels are mounted securely to prevent damage due to wind or other environmental factors.
Angle of Installation: Install the panels at an angle that allows them to capture the maximum amount of sunlight, enhancing energy production.
Professional Installation: Although lightweight panels are easier to install, considering professional installation can ensure optimal setup and performance.
Can You Put Solar Panels on a Mobile Home?
Embarking on the journey of installing solar panels on a mobile home begins with answering a pivotal question: "Can you put solar panels on a mobile home?" The answer, fortunately, is a resounding yes. However, there are several factors to consider to ensure a successful installation. In this section, we will meticulously explore these factors, providing you with a comprehensive guide to navigate this process.
Age of the Mobile Home and Its Implications
| Age of Mobile Home | Roof Structure | Electrical System | Installation Feasibility |
| --- | --- | --- | --- |
| Pre-1976 | Likely outdated | May require upgrades | Consult a professional |
| 1976 – 2000 | Varies | Possible upgrades needed | Feasible with modifications |
| Post-2000 | Modern designs | Ready for installation | Highly feasible |
Age of Mobile Home vs. Solar Panel Installation Feasibility
The age of your mobile home can significantly influence the feasibility of installing solar panels. Older homes, particularly those built before 1976, may have outdated roof structures and electrical systems that might not support modern solar panel installations without significant modifications. It is advisable to consult with a professional to assess the viability of installing solar panels on older mobile homes.
Compatibility with the Electrical Grid
Before installing solar panels, it is essential to ensure that your mobile home's electrical system is compatible with the solar panel system you intend to install. This involves assessing the current electrical infrastructure and possibly upgrading it to accommodate the new solar panel system. It's also crucial to check with your local utility company to understand the grid connection requirements and potential incentives for solar panel installations.
Roof Structure and Design Considerations
| Roof Type | Solar Panel Installation Considerations |
| --- | --- |
| Flat Roof | Easy installation, may require additional mounting structures |
| Pitched Roof | Ideal for solar panel installation, allows for optimal angle |
| Metal Roof | Compatible with solar panel installations, may require special mounting brackets |
Roof Types and Solar Panel Installation Considerations
The roof structure of your mobile home plays a significant role in determining the type of solar panel installation that would be most suitable. Different roof types have varying installation considerations, including the ease of installation and the need for additional mounting structures. It is essential to evaluate the roof type and design to choose the most appropriate solar panel installation method.
Choosing the Right Solar Panel Kits for Mobile Homes
As we venture further into the world of solar energy, the next step is to choose the right solar panel kits that align with the specific needs of mobile homes. This section aims to guide you through the selection process, offering insights into the various kits available in the market and tips to select the one that suits your needs best.
Different Solar Panel Kits Available in the Market
In the market, you will find a plethora of solar panel kits, each offering unique features and benefits. Here, we categorize them based on certain criteria to help you make an informed decision:
| Type of Kit | Features | Best Suited For |
| --- | --- | --- |
| Starter Kits | Basic components, easy installation | Beginners, small-scale installations |
| RV & Marine Kits | Portable, designed for mobile structures | Mobile homes, RVs, boats |
| Premium Kits | High efficiency, advanced features | Large-scale installations, those seeking optimal performance |
Types of Solar Panel Kits
Pros and Cons of Each Kit
Understanding the advantages and disadvantages of each kit type is vital in making an informed decision. Here, we delve deep into the pros and cons of each kit:
| Type of Kit | Pros | Cons |
| --- | --- | --- |
| Starter Kits | Affordable, easy to install | Limited capacity, basic features |
| RV & Marine Kits | Portable, specially designed for mobile structures | May require additional accessories, limited to small-scale installations |
| Premium Kits | High efficiency, long lifespan | Expensive, may require professional installation |
Pros and Cons of Solar Panel Kits
Tips for Selecting the Right Kit Based on Your Needs
Choosing the right kit is a nuanced process that involves considering various factors, including the size of your mobile home, your energy consumption patterns, and your budget. Here are some tips to help you select the right kit:
Assess Your Energy Needs: Calculate your daily energy consumption to determine the capacity of the solar panel kit you need.
Consider Your Roof Space: Evaluate the available roof space to determine the size and number of panels that can be accommodated.
Budget Considerations: Balance between your budget and the features you desire in a solar panel kit.
Seek Professional Advice: Consult with a solar energy expert to get personalized recommendations based on your specific circumstances.
Installation Guide
Embarking on the journey of installing solar panels on your mobile home is an exciting venture. However, it requires meticulous planning and execution to ensure success. In this section, we provide a step-by-step guide to installing solar panels on mobile homes, offering insights into safety precautions and tips to help you decide between DIY and professional installation.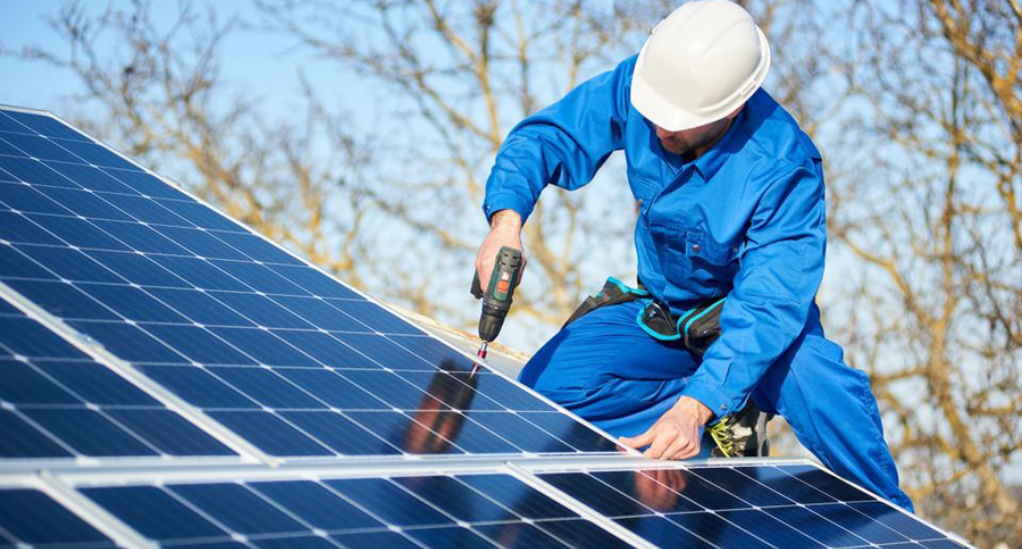 Step-by-Step Guide to Installing Solar Panels on Mobile Homes
Step 1: Site Assessment
Evaluate the suitability of your mobile home for solar panel installation.
Consider factors such as roof condition, available space, and sun exposure.
Step 2: Choosing the Right Solar Panels
Based on the assessment, select the appropriate type of solar panels (starter kits, RV & marine kits, or premium kits).
Consider factors such as energy needs, budget, and roof space.
Step 3: Obtaining Necessary Permits
Consult with local authorities to obtain the necessary permits for solar panel installation.
Ensure compliance with local regulations and guidelines.
Step 4: Installation
Prepare the site by ensuring a clean and safe workspace.
Install mounting brackets and solar panels according to the manufacturer's instructions.
Set up the solar inverter and connect the system to the grid.
Step 5: System Testing
Once installed, test the system to ensure it is functioning correctly.
Make necessary adjustments to optimize performance.
Safety Precautions and Tips
Installing solar panels involves working with electrical systems, which can pose safety risks. Here are some safety precautions and tips to consider:
Electrical Safety: Ensure all electrical connections are secure to prevent electrical shocks or fires.
Roof Safety: Use proper safety equipment to prevent falls or injuries while working on the roof.
Professional Guidance: Consider seeking guidance from a professional installer to avoid common installation mistakes.
DIY vs. Professional Installation: What to Choose?
| Aspect | DIY Installation | Professional Installation |
| --- | --- | --- |
| Cost | Generally cheaper | Can be more expensive |
| Expertise | Requires some technical knowledge | Expert installation with warranty |
| Time | Can be time-consuming | Faster, with expert handling |
| Safety | Potential safety risks | Ensures safety during installation |
DIY vs. Professional Installation
Choosing between DIY and professional installation is a critical decision. While DIY installation can be cheaper, it requires technical knowledge and can be time-consuming. On the other hand, professional installation ensures expert handling and safety during the installation process. Weigh the pros and cons to make an informed decision.
Creative Placement of Solar Panels
Harnessing the full potential of solar energy goes beyond the conventional rooftop installations. In this section, we explore creative ways to place solar panels, allowing you to maximize energy harnessing while adding an aesthetic touch to your mobile home. From ground-mounted setups to solar awnings, let's delve into the innovative possibilities that await.
Ground-Mounted Solar Panels
Ground-mounted solar panels are an excellent alternative for mobile homeowners with limited roof space or unsuitable roof conditions. Here are some benefits and considerations:
Maximized Sun Exposure: Ground-mounted panels can be positioned at the perfect angle to capture maximum sunlight.
Easy Maintenance: These panels are easier to clean and maintain compared to rooftop installations.
Space Utilization: Utilize unused ground space to generate solar energy, making it a viable option for homes with spacious surroundings.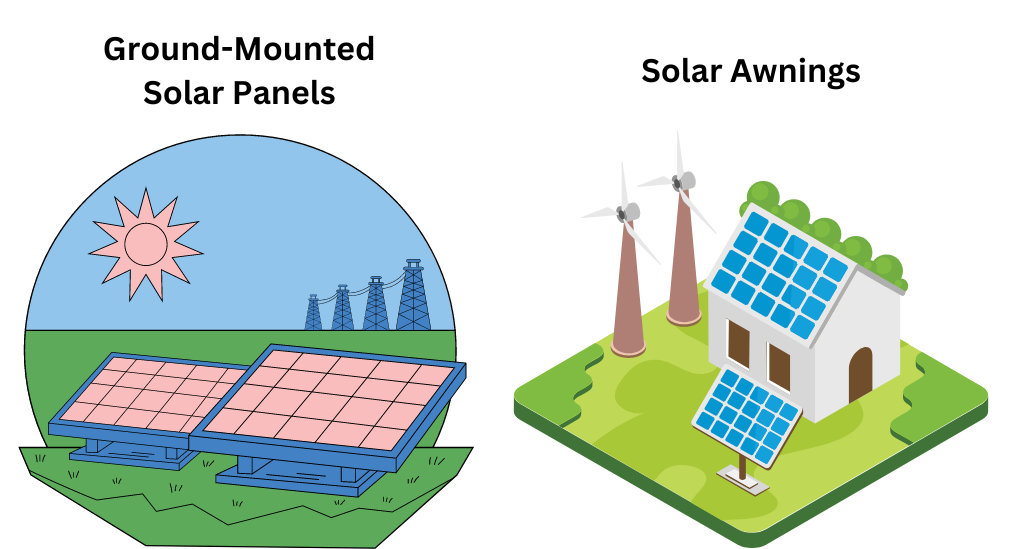 Solar Awnings and Other Structures
Solar awnings are a creative and functional way to integrate solar panels into your mobile home. Here are some insights:
Dual Functionality: Solar awnings serve the dual purpose of providing shade and generating electricity.
Aesthetic Appeal: These structures can enhance the aesthetic appeal of your home, serving as a modern and eco-friendly addition.
Customization: Solar awnings can be customized to suit the design and structure of your mobile home, offering a seamless integration.
Tips for Maximizing Solar Energy Harnessing with Creative Placements
To make the most of these creative placements, consider the following tips:
Orientation: Ensure the panels are oriented to capture maximum sunlight, generally facing south in the northern hemisphere.
Avoiding Shadows: Place the panels in locations where they are not overshadowed by trees or other structures, to ensure uninterrupted sunlight exposure.
Structural Integrity: Ensure that the structures supporting the panels are strong and durable, capable of withstanding environmental factors such as wind and rain.
Alternative Energy Efficiency Upgrades
While installing solar panels is a significant step towards a greener future, it's not the only measure you can take to enhance the energy efficiency of your mobile home. In this section, we explore alternative upgrades that can complement your solar panel system, helping you to conserve energy and save substantially on your energy bills.
Other Sustainable Upgrades to Consider
Apart from solar panels, there are several other upgrades that can boost the energy efficiency of your mobile home. Here are a few options to consider:
Insulation: Enhancing the insulation of your mobile home can prevent heat loss, reducing the energy required to maintain a comfortable temperature.
Energy-Efficient Appliances: Investing in appliances that consume less energy can significantly reduce your electricity bills.
LED Lighting: Switching to LED lighting can lower your energy consumption, as they use less power and have a longer lifespan compared to traditional bulbs.
Window Upgrades: Installing double-pane windows can prevent heat loss, helping to maintain a consistent temperature inside the home.
Tips for Conserving Energy and Saving Money on Energy Bills
To further your journey towards energy efficiency, here are some tips that can help you conserve energy and save money:
Thermostat Management: Manage your thermostat efficiently to avoid unnecessary energy consumption. Consider installing a programmable thermostat for better control.
Sealing Air Leaks: Identify and seal air leaks in your home to prevent heat loss and enhance energy efficiency.
Water Conservation: Install water-saving devices such as low-flow showerheads and dual-flush toilets to conserve water and reduce energy usage.
Regular Maintenance: Regular maintenance of your home and appliances can ensure they operate at peak efficiency, conserving energy in the long run.
Conclusion
As we reach the conclusion of this comprehensive guide, it is evident that the journey towards installing solar panels on mobile homes is both exciting and rewarding. From understanding the feasibility of installation based on the age and structure of your mobile home to exploring creative placements and additional energy-saving upgrades, we have navigated through a plethora of aspects that pave the way for a greener future.
Installing solar panels is not just an investment in your home, but a commitment to fostering a sustainable lifestyle. By harnessing solar energy, you are taking a significant step towards reducing your carbon footprint and promoting environmental conservation. Moreover, the journey doesn't end with solar panels. Incorporating additional energy-efficient upgrades and adopting conservation practices can further enhance your home's sustainability, paving the way for substantial energy savings and a reduced carbon footprint.
As you stand on the cusp of this green revolution, remember that every step you take is a stride towards a brighter, cleaner, and more sustainable future. Whether you opt for lightweight solar panels or explore innovative placements like solar awnings, the options are limitless and only bound by your creativity and commitment to a sustainable future.
We hope this guide serves as a beacon of knowledge and inspiration, encouraging you to explore the myriad possibilities that solar energy offers. As you embark on this journey, may your mobile home not only be a haven of comfort but also a testament to sustainable living, echoing the ethos of harmony with nature.